Commercial Painters Brookvale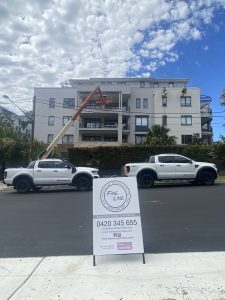 Fine Line Painting offers a full range of commercial painting and coating services across a wide range of industry sectors throughout Sydney Northern Beaches. Undertaking both interior and exterior work, our painters are professional, friendly and highly skilled. We understand that a painting project of any size can be disruptive to your business operations, so we tailor our projects to suit your organisation's needs. Commercial Painters Brookvale.
Our WH&S compliance and traffic management systems make our projects safe and efficient when working in delicate environments such as shopping centres, schools and hospitals. Commercial Painters Brookvale. We can supply the right sized team of tradespeople at the earliest notice to suit a wide range of challenging sites and circumstances.
Types of projects we can help with:
Large commercial, industrial, government and institutional projects
Maintenance programmes
Protective finishes
Texture coatings
Decorative finishes
High rise and difficult access projects requiring specialist equipment (bridges, industrial stacks, high rise etc)
Commercial work by Fine Line Painting:
Factory floors and equipment
High rise buildings using boom lifts and abseiling
Office renovations
Interior painting for commercial spaces
Removing graffiti
Metal structures and public assets using our electrostatic applicator (gates, street furniture, playgrounds etc.)
Exterior residential painting for apartments and large-scale residences
NextGEN Gallery
Edit
Delete
Commercial Painters Brookvale
March 7, 2018